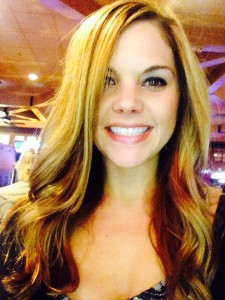 Even when I was a kid l I knew that I wanted to work in the health-care field. I love being able help others achieve their goals and make big improvements in their lives. Being healthy is the first step to achieving a happy and active lifestyle. I am very passionate about looking and feeling my best and helping others do the same.
Currently, I am a licensed medical esthetician in Houston, Texas. I am also a member of the Houston Aesthetician Network Association, through which I am able to share information and network with other local aestheticians. I am currently working as a laser technician at a spa, performing various skin-care tasks including:
Laser hair removal
Skin rejuvenation
Body contouring
Microdermabrasion
Vein Removal
Chemical peels
Previously, I have worked as a medical esthetician and laser technician at Rabin-Greenberg Dermatology and the American Laser Center in Houston, TX.
I began my career in esthetics at the Aveda Institute in Houston. I graduated from the Aveda Institute as a professional esthetician in 2007. In 2013, I received my laser hair removal certification at Texas Laser Source.
Working in healthcare has been such a rewarding experience. It is truly an awesome feeling to make a difference in an individual's life and help them to look and feel their best. This year, I plan on furthering my education and career goals within the field. I will be going back to school to work towards a degree in the healthcare field in either healthcare administration or nursing.
Follow me on LinkedIn @ Lindsay Wager